Barcoding and RFID Technology in the Textile Rental Industry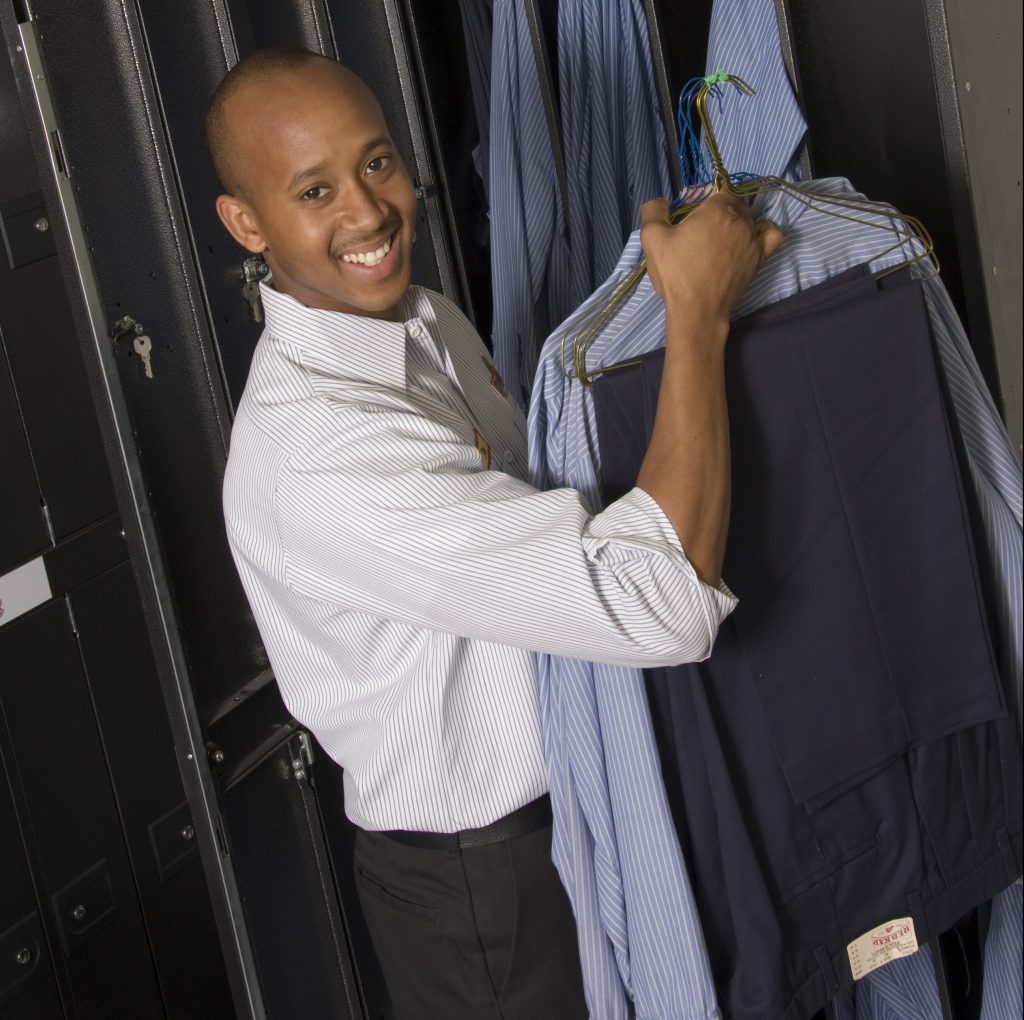 One issue that has always come up within the textile rental industry is how we track our laundered products from the customer, back to our laundry, through the laundry, and then back to the customer. With rental uniforms, there is an added level of complexity as garments need to make it back to each individual end user within a customer.  Nothing is more frustrating for a customer in our industry than to turn an item in for laundering only to have it lost by their supplier and not returned the following week when the customer needs it for his or her business.
Radio-frequency identification technology, or RFID, has been generating significant buzz in the last few years. The basic premise of this technology is to attach transponders to the textiles which emit unique radio signals that can be captured by various hardware to identify and track the product seamlessly. These systems typically include physical tags and various forms of readers connected to a computer of some sort. While this technology works in some industries, there are some major challenges associated with implementing this technology in the textile rental industry.
The biggest drawbacks of implementing this technology in a route service environment relate to the cost and size of the RFID readers. Many articles on the web focus on the affordability of the tags and the ease of replacement, however, these articles often overlook the costs of outfitting a fleet of vehicles with this expensive and often bulky technology. Stationary RFID readers that can analyze large containers of product often take up valuable space in a truck; resulting in less room for clean and soiled product. Logistically, this would increase costs as the company may have to modify the routes and/or add trucks to their fleet. Less cumbersome handheld readers remain very expensive and require that items get scanned individually or in smaller bundles. As a result, most companies who have transitioned to RFID technology only scan the product at the laundry. Unfortunately, this does not account for merchandise that may be lost during transportation or delivery between the customer's facility and the laundry.  As a result, this option offers an incomplete solution in addressing un-returned merchandise to the end user.
Another tracking solution that has become popular recently is barcoding. Barcoding uses a printed tag that contains a unique set of vertical bars and spaces allowing a computer reader to identify the item.  Though this is more affordable than RFID, the technology has shortcomings in a commercial laundry setting.   The major downfall is the likelihood that tags will get damaged during the use or laundering of the product; preventing the reader from correctly identifying the item.  When this occurs, the item can get mis-routed, or skipped altogether during the counting or sorting process.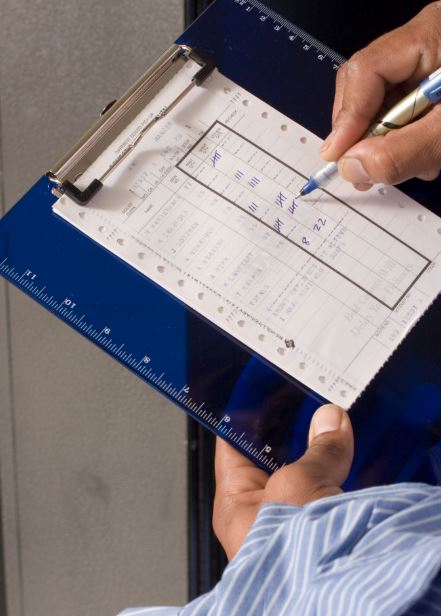 At Domestic, our priority is ensuring that each customer's product is accounted for at each step of the process. This process begins at the customer's location with our Route Sales Representative. All soiled garments are sorted and counted by each individual wearer at the point of pickup.  We believe that the most reliable way to accomplish this task is to count the clothes manually.  This way we can provide our customers with an itemized receipt on the spot as to what is being taken.   After the laundering is complete, our garments are counted and sorted again at our laundering facility to confirm that everything turned in has successfully made it through all stages of the laundering process.  The garments will then be bundled by wearer and transported to our Service Center where our Route Sales Representative will count them a third time to confirm that your delivery is complete. Though this may seem laborious and repetitive, this manual process not only allows us to ensure that you are getting back all your product but also an opportunity to inspect each garment and ensure the quality that you pay for.
That is the Domestic Difference!