The history of our Chicago Location
For close to 50 years, Domestic Uniform Rental has been keeping the Greater Chicagoland workforce Dressed for Success. However, the history of 4131 N Ravenswood Avenue goes back much further than that.   Union Linen Supply Company was established in Chicago in 1911. Union originated in a garage in Waukegan; and primarily serviced Racine, Kenosha, and Waukegan. However, Union utilized the train stations 2-3 times a week to service customers in Chicago. In the late 1920s, Union moved into our current location in what is now known as the Ravenswood community in Chicago. Like our facility in Detroit, what is now a commercial laundry, was actually a horse stable in the early 1900s.  Pictured below is Winter Olsen, owner of Union Linen Supply Company and our modern fleet.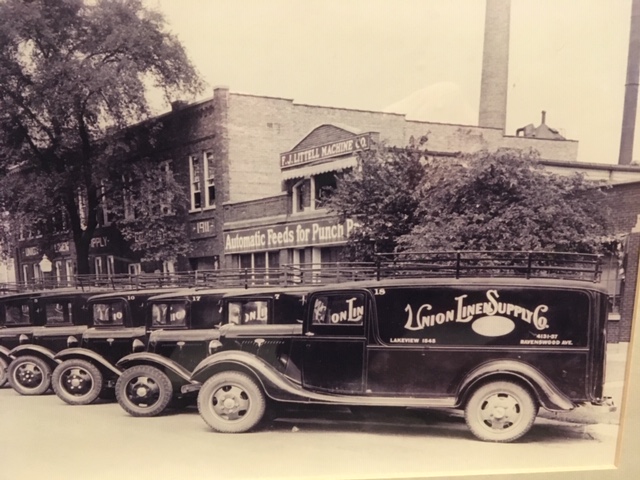 On April 30, 1973, Union Linen Supply Company was acquired by Domestic.  At the time of the acquisition, Union had the Ravenswood location to service the City, Waukegan to service the north side, and Elgin to service the west side. Over the past four decades the Chicagoland Service Centers have moved slightly. The Elgin location moved to Elk Grove Village and finally to Addison while Waukegan moved to Gurnee.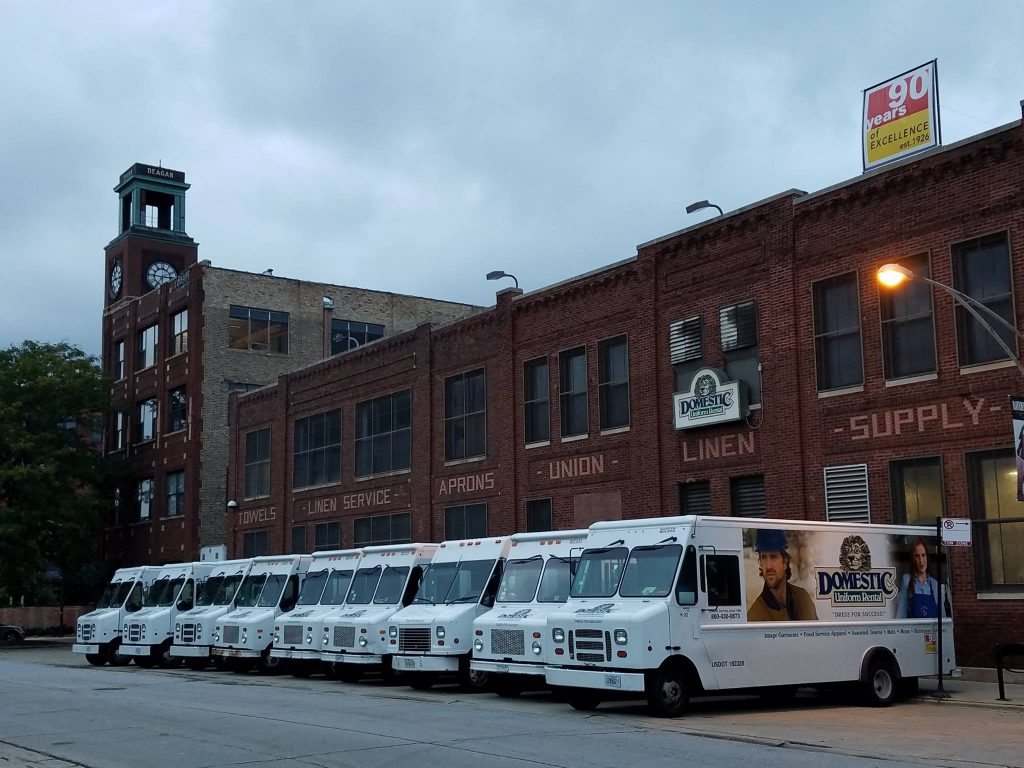 Though our location has moved a couple of times and our team has changed, our mission to provide superior service to our customers has never changed. Our Chicago processing facility cleans over 130,000 pounds of laundry every week. This capacity coupled with our dedicated and meticulous inspection, repair, and laundering process allows us to service our Chicagoland community for many years to come. From neighborhood favorites, to local, family businesses, to larger manufacturing facilities, Domestic Uniform Rental is here to help you Dress for Success!